Diversity & Inclusion Training

Fostering a diverse and equitable workplace culture isn't just the right thing to do, it's essential for your people and it's good for your business. Whether you run a small business or have hundreds of staff, workplace diversity and inclusion training is vital to help you achieve this.
What is diversity training?
Diversity training addresses a range of issues such as unconscious bias, discrimination, gender and racial bias, and microaggressions, which helps employees become aware of diversity issues in the workplace, their own beliefs of diversity and provides them with skills to help them interact, collaborate and work more closely with people who have different qualities to their own. 
From a business perspective, equality and diversity training is proven to have a number of benefits such as increased productivity and collaboration, and protects a business from the risk of discrimination claims – empowering those employees from underrepresented groups to feel more confident and valued in the workplace. 
Sharing your company's commitment to inclusion, by embedding workplace diversity training at the onboarding stage, can let new employees know that this is important to you and that the attributes that make them unique matter to your business.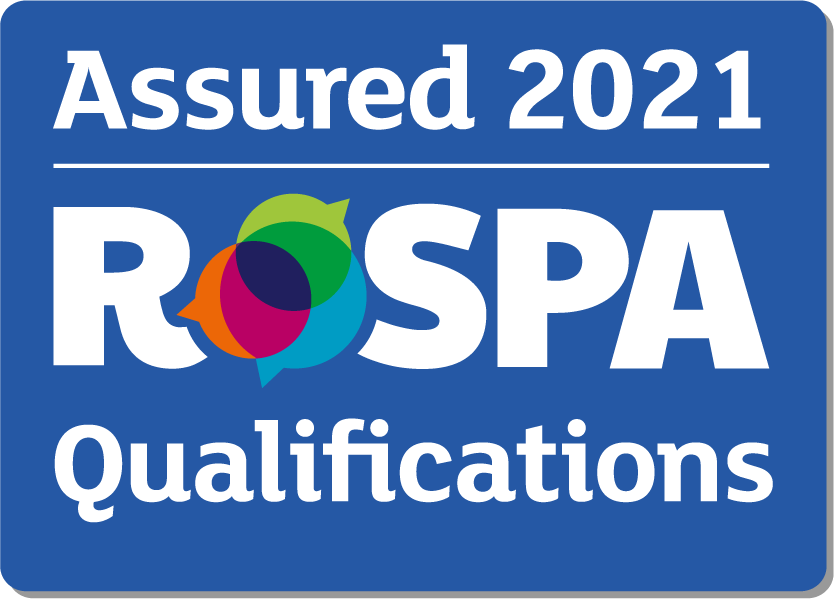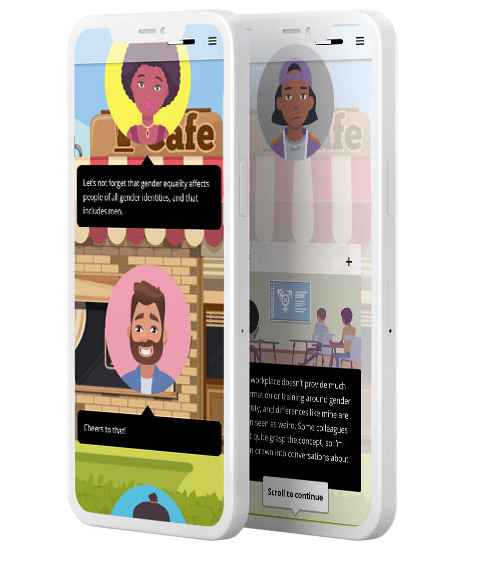 The importance of diversity training
Why is diversity training important? Staff training is the perfect way to create a workforce made up of people with the consistent level of understanding and respect needed to tackle inequality and discrimination. By informing employees about the different types of discrimination, the contents of the Equality Act, and the standards that need to be met, your business will run smoother all round. 
There are many other benefits of diversity training in the workplace including team cohesion, greater creativity and resilience, improved productivity and higher levels of employee engagement. Research has also shown that businesses that have a more diverse and inclusive culture are not only seen as more desirable to work for, but they also manage to outshine and outperform their competitors. By helping you to promote a fairer, more tolerant and diverse working environment, training really can have a huge impact on the general attitudes within the company.
Diversity training for your team
Our online diversity training for employees will help raise awareness of diversity issues to empower employees to create a respectful and inclusive workplace. The courses aim to increase the learner's understanding of their own unconscious biases and steps they can take to combat them in the workplace. Through learning more about diversity, employees will gain a better understanding about some of the qualities and characteristics that make us different including concepts such as personality traits, cross-cultural communication, traditions and customs around the world, neurodiversity, LGBTQ+ terminology and mental health.
Our courses offer a complete source of the essential information needed to create a respectful workplace which also complies with regulations. Employees will learn:
The key principles of the Equality Act 2010

How to identify and make reasonable adjustments

How to recognise protected characteristics

How to complete an Equality Impact Assessment

Ways to recognise and combat unconscious bias

How to be an effective ally

Understand the purpose of Public Sector Equality Duty

The importance of a respectful, inclusive workplace
This collection is made up of 15 new courses, 5 longer courses and 10 microlearning courses to support a multiyear training strategy.
Our online courses will enable your business to take a huge step towards creating the inclusive and respectful culture you need. This simply can't be done without educating your employees, and we offer the best possible way to do this.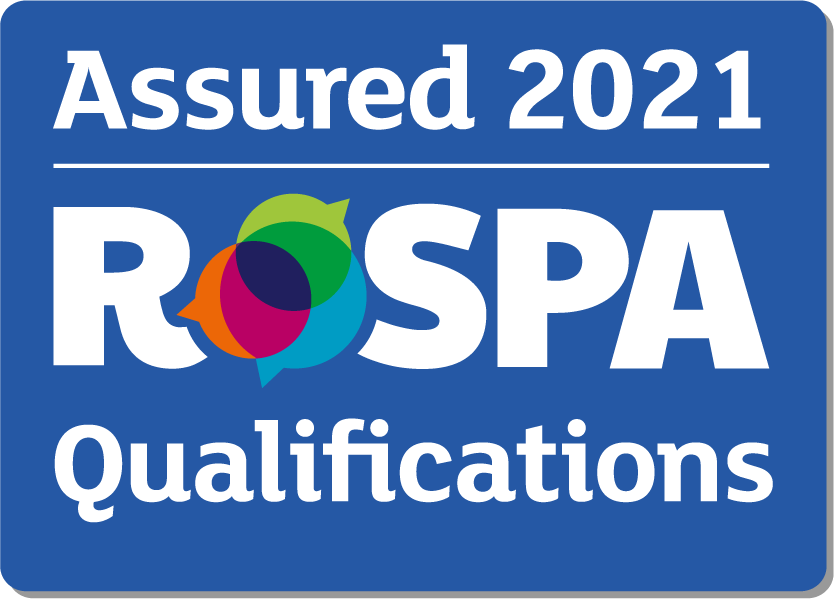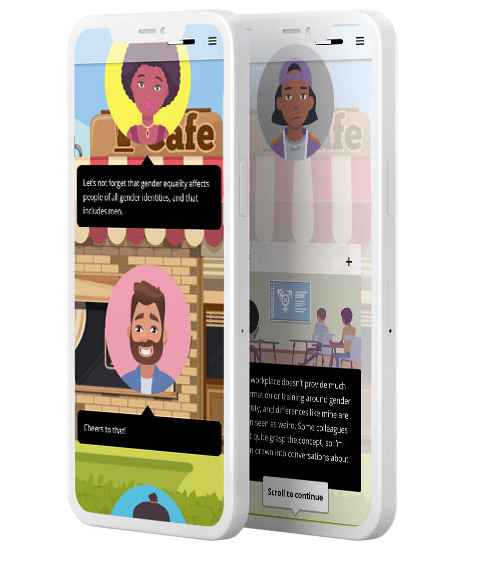 Diversity training for employers
Building and leading a diverse workforce has become a key focus for executives in every business sector and geography in recent years, reflecting social movements such as #MeToo and Black Lives Matter, changes in the political landscape such as Brexit, the increase in global immigration, and the growing body of evidence proving that diverse teams perform better.
Everyone has a duty to uphold the principles of equality and diversity but as an employer or manager, you have enhanced responsibilities. Making employment decisions or treating people differently based on stereotypes is not only bad for business, it's also illegal.
Our diversity training for employers will help your executives understand how to develop an inclusive mindset through learning how to mitigate self-bias, and how to prevent harassment and discrimination in their teams. Through learning more about the Equality Act via our diversity training for executives, they will become familiar with the nine different protected categories and direct and indirect discrimination.
We offer tailored services as well as our off the shelf packages, offering you exceptional value for money.
All of the courses in our Compliance, Health and Safety or Performance Training ranges in one package plus exceptional benefits including our AI driven Learning Experience Platform, Astute and unlimited support!
Get a response within 1 working day
We are experts in delivering highly effective bespoke learning solutions. If this is your preferred option we would work closely with you from the very beginning to help shape and define your learning solutions and strategy.
Get a response within 1 working day
Key benefits
We will collaborate with you every step of the way and fully support you towards the delivery of a world class eLearning programme.
What do we do differently?
Our Customer Service training courses are created by a combination of Subject Matter Experts and Learning Professionals.
Our Instructional Designers create the content and are highly skilled educators who understand how to create experiences that make learning easy, engaging and actually enjoyable!

What we don't have is people who simply sit and program software to create eLearning.

What we do have is people with a passion for creating engaging, memorable learning experiences that actually help employees to retain information and ultimately help your employees to stay safe in the workplace.
How do users take their courses?
Our courses can be taken online but for optimum performance we recommend using them with our intelligent, AI driven Learning Experience Platform- Astute.
Are translated versions of your courses available?
Yes- we offer our courses in 70+ different languages. Many of our courses have been translated by native speakers.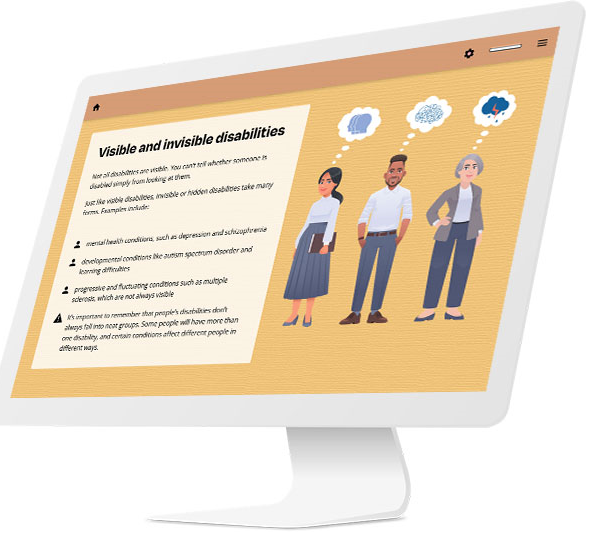 Why choose DeltaNet International?
We have over 20 years' experience helping Mid-Market and Enterprise level clients achieve their Compliance, Health and Safety and Performance Training objectives
We currently help over 1000 clients to create compliant, safe, high performing teams
We are a trusted solutions provider to the likes of Sony, BMW, Allianz, eToro, Canon, Suzuki and Electrolux
With PLC financial backing, we are constantly funding innovation, developing new products and learning techniques to help your business achieve its goals
Why not take a 7 day trial of our courses and try them at your leisure?
Your Diversity and Inclusion Toolkit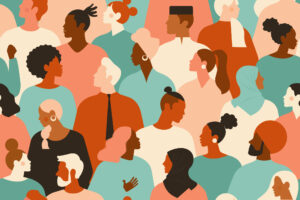 DeltaNet gives businesses free access to Diversity and Inclusion eLearning courses for National Inclusion Week 2022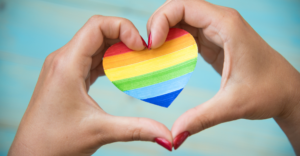 Why workplace education is key to supporting LGBT staff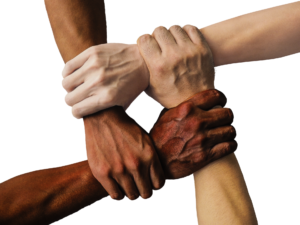 From compliance to cultural normality – the case for getting diversity and inclusion right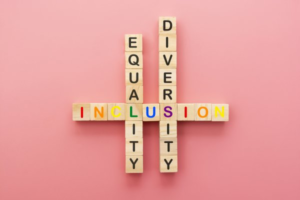 Break the Bias this International Women's Day: Creating a Strong Equality and Diversity Culture
When you send us a message one of our friendly, knowledgeable eLearning experts will contact you as quickly as possible