In the world of business eLearning, the Learning Management System (LMS) has long been the preferred option for delivering relevant content to employees. Administrators enrol learners on to the courses they need and learners work their way through them, often in a linear fashion.
Recently, a new option for learning and development teams has emerged: the Learning Experience Platform (LXP). Learner-led and aiming to provide employees with more relevant and personalised solutions, the LXP delivers an upgraded learning experience.
User Experience
LXPs differ from LMSs in many important respects. Perhaps the most obvious difference is the increased focus on user experience. Rather than being driven by an administration team, the LXP allows the learner to direct their own training.
Personalisation is a key benefit of LXPs. The learning needs of an engineer and a customer service manager, for example, are likely to be quite different. The LXP can look at their learning needs and, based on the courses they've taken before, suggest the next topics for them to explore. This might be split into categories such as "recommended for you", "popular courses in your company" and "recently released courses". Learners can broaden their skillset in ways that might not seem immediately obvious and might not be thought of when developing an administrator-led, linear training path. The use of AI to recommend new learning solutions is a key benefit for the upgraded LXPs.
People are used to their entertainment being delivered this way. Popular services providing films, music and even shopping experiences – like Spotify and Amazon – use similar algorithms to provide suggestions for what to watch, read, listen to or buy next. It's the next logical step to provide learning in the same way. Encouraging user engagement is an ongoing challenge for learning and development teams, so introducing strong elements of these intuitive interfaces can only help.
The LXP is not only content and learner-driven – it is also interactive. It provides more space for workers to share their own content and expertise than the traditional LMS, and allows easy leverage of third party content.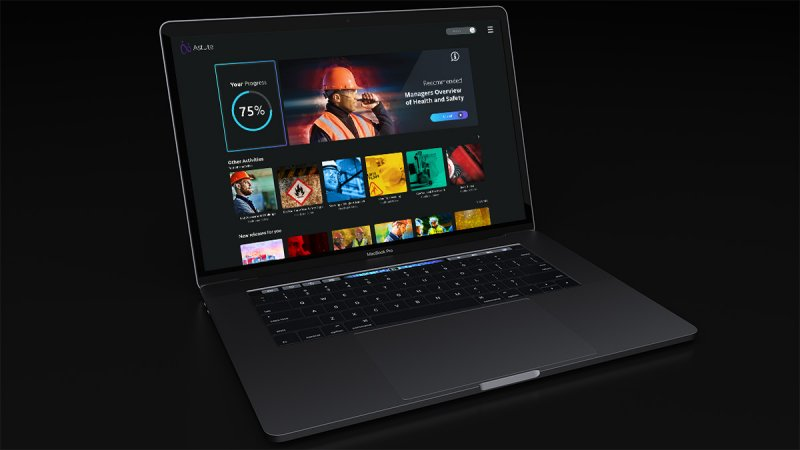 Workflow
LXPs aim to provide a seamless experience, incorporating their learning needs into their day to day work. eLearning therefore doesn't become "an extra task" to squeeze into somebody's working day; it is now an integral part of their routine, providing the courses they need and want, at the times they require it.
The growth of mobile technology has changed the way people work – and consequently how people consume eLearning. Taking short courses "on the go", for example, is much more common now than even a few years ago. With their focus on ease of movement between courses, the ready availability of content and the smoother user experience, LXPs are better equipped to deliver these modern ways of learning.
High-Tech Solutions
There are other new technologies that complement the use of LXPs. Perhaps the most significant one is xAPI (or Experience API).
The xAPI is a system for tracking people's learning experiences, both inside and out of the learning platform. When an employee completes a course or watches an instructional video, for example, statements are created that are stored in a Learning Record Store (LRS). Their subsequent improvement in performance can then be tracked.
These statements can be generated by any learning activity and take a standard form – for instance, "Nancy took her Manual Handling course and passed with 95%" or "Thomas completed the Compliance suite of courses".
This information feeds back into the system, providing much more relevant and personalised suggestions for new learning activities. Suggested learning materials can be focused on areas that need to be improved, or shown to the workers who would get the most benefit from completing them.
The LXP's reliance on AI is one of its core benefits. Information is dealt with in a consistent manner to provide the best recommendations to the learners.
These technological advances have allowed learning providers to move even further away from the "one size fits all" style of learning from the past, and present the best paths for each individual.