When it comes to learning and development (L&D) programs, a key consideration for many organisations is how effective the training program would be. Currently, there are a number of specifications that can be used to measure eLearning effectiveness such as SCORM, AICC and Experience API (xAPI). xAPI is the newest of the specifications and widely considered to be defining standard for wholesale adoption.
What is xAPI?
Experience API (xAPI) is a learning specification that can measure learning activities in the workplace by making it possible to track, store and share learner data across a variety of platforms and experiences. xAPI is the key technology driving innovation within Learning Experience Platforms (LXP) and Learning Management Systems (LMS).
xAPI was developed in collaboration with the US Department of Defense-funded Advanced Distributed Learning (ADL), Rustici Software and a large community of SCORM users who suggested improvements. The project was referred to as the Tin Can API, although it has been since renamed Experience API.
xAPI enables learning content and systems to interact with each other by recording and tracking learner experiences. This is achieved through activity statements that are triggered by learner activity.
A group of activity statements are used to create a comprehensive record on the learners' experience as they navigate through their training. Activity statements are collected and stored in the Learning Record Store (LRS).
The Learning Record Store (LRS)
The Learning Record Store (LRS) works similar to a SCORM database stored within an LMS. The LRS is essentially a system for storing data about a series of learner experiences from a range of sources, often referred to as Activity Providers.
In an LRS ecosystem:
Activity providers: Learning environment, online training courses, classroom training, gamified learning, simulations, mobile apps, business systems, virtual reality (VR).
Insights: Dashboards, reports, learner analytics, Open Badges
The data collected can be used to generate insights that can help organisations measure the effectiveness and uptake of L&D programs.
The xAPI relies on the LRS to function correctly. The data stored within an LRS can be shared with other systems and provides valuable analytics so that organisations can adapt to learning experiences.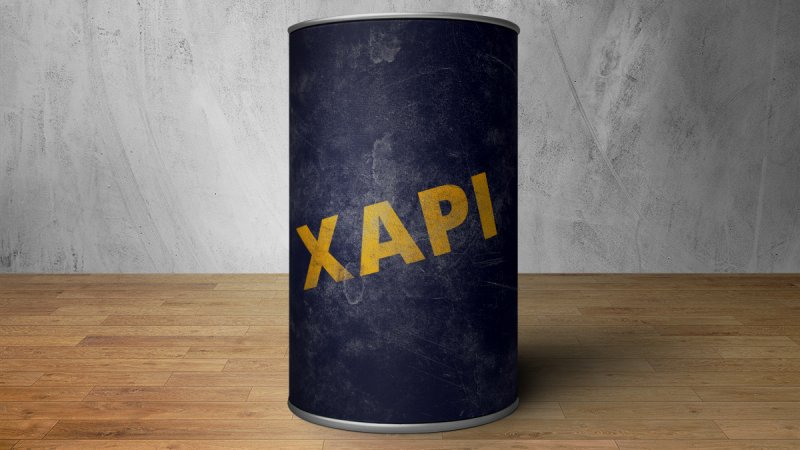 Benefits of xAPI
xAPI is designed to support the evolving requirements of learning and development in the workplace through an LXP. xAPI is beneficial for both the learner and the organisation.
Some of the key benefits that xAPI can bring to organisations are:
Improving learning experiences
xAPI makes it possible to transform learner experiences through an LXP. Organisations are no longer restricted to an LMS to manage mandatory training and basic learning resources. Instead, they can use an LXP to develop innovative, engaging and collaborative learning solutions that foster a culture of learning. Learners can learn on the go on any device, get recommended, related content based on learner behaviour and powered by Artificial Intelligence (AI), and chart their own path for learning and development. A user-friendly learning experience can help improve the uptake of L&D resources, generating a much better return on investment (ROI) per learner compared to an LMS.
Measuring the impact of L&D
As learners within the workforce engage with an LXP and registering activities through various learning resources, it is important to be able to measure its impact. xAPI can use the data generated from learner activity to produce insightful analytics to help measure the impact of L&D in the workplace. Organisations can gain a better picture of L&D across your organisation, the uptake of the learning resources, which areas are popular, which are lacking and overall how it affects the business through improved levels of skills and productivity.
Integrating multiple systems
xAPI was developed as a flexible specification that enables various learning resources and systems to communicate with each other seamlessly. This can save organisations costs and resources on integrating systems and make it considerably faster and cheaper to work with interoperable systems. Such as data migration from old learning systems to new.
xAPI has the potential to support complex learning scenarios that can engage learners more effectively. For organisations, xAPI can offer insights into learner data that can be used to improve learning experience over time.