Financial sanctions prevent a firm from carrying out transactions and/or financial services with a person or organisation (known as 'the target'). They exist for a variety of political, military, social, and economic reasons and work by preventing, pressuring, or restricting targets in an effort to curtail their activities (for example, terrorist financing or the purchasing of WMDs).
Financial sanctions vary depending on the severity of the situation in question. This means they can stop the movement of funds to a certain country and even freeze the assets of individuals. If you or your organisation choose to ignore the sanctions put in place, you are committing a criminal offence unless you have an appropriate licence or authorisation from the Office of Financial Sanctions Implementation (OFSI). Complying with financial sanctions means that organisations need to consider who they enter into business with, and whether any funds received are from a legitimate source. This is known as due diligence.
Sanctions can strengthen national security, as well as create a robust foreign policy. However, they only have this result if they are properly executed. OFSI works by detecting and addressing financial sanction breaches, essentially finding people that are trying to avoid the rules. This role can be improved by individuals getting involved and reporting incidents immediately for the best results.
UK financial sanction legislation enforces the EU regulations, and they set out a specific criteria that needs to be met if you're going to report to the OFSI. These are as follows:
If you know or suspect that a person or entity is a target, freeze the asset
If you know or suspect that someone has committed a breach of financial sanctions offence
If you have frozen the assets of a designated person or entity
For all of firms within the regulated sector, there are legal requirements to report to the OFSI, with penalties if they fail to do so.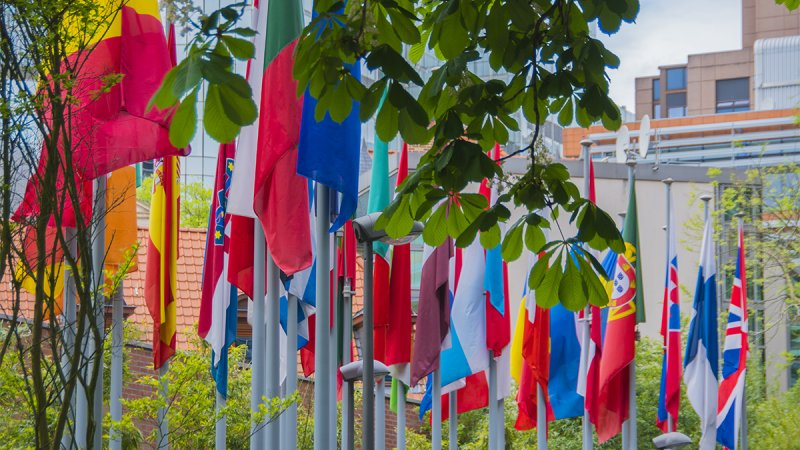 The Office of Financial Sanctions Implementation (OFSI)
The OFSI makes sure that sanctions are understood by all parties involved. By doing this, the whole process is much easier as there is a clarity with all individuals about what is going on and why. Additionally, they make sure that the sanctions are carried out and enforced. Again, this is to create a process that runs smoothly from start to finish. Their actions mean that a professional service is created for the public.
Their work means that the sanctions make the fullest contribution towards the UK's foreign policy and national security. As well as this, it tries to fill people with confidence regarding the UK's Regulated Sector, creating more trust between customers and the firms. The Regulated Sector refers to the firms that are part of the financial services community and that are regulated by the Financial Services Authority (FSA). Examples of organisations in this sector includes banks, insurance companies, lawyers, and accountants.
What each financial sanction entails depends upon the regulator. These can include:
United Nation's Security Council – Since the UK is a member of the UN, we automatically impose all sanctions that the UN creates at a national level through domestic legislation.
European Union – Our forthcoming departure will create uncertainty with respect to the sanctions we implement from the EU. After Brexit, we will no longer be required to automatically implement EU sanctions and our departure will also cause possible changes in EU sanction regimes. What is clear is that the UK will have gained the legal ability to impose new sanctions for themselves.
UK Government – We can also develop our own sanction programmes, but they can be limited in regard to international affairs.
Things to Remember:
Some firms may be unsure about their responsibilities when it comes to financial sanctions. It's useful to bear in mind the following facts:
Regular anti-money laundering checks do not screen clients against the HM Treasury list that regulates the UK financial sanction regime. Firms should not confuse the sanctions regime with anti-money laundering procedures.
Financial sanctions apply to all transactions, there is no financial minimum.
Politically Exposed Persons (PEPs) are not always financial sanction targets.
Most of the individuals and entities know when they're on the sanction list issued by the HM Treasury, so the issue of 'tipping someone off' shouldn't really occur.
It is good practice to check:
The HM Treasury's list against your client list
All new customers you deal with (before you provide them with any services or transactions)
Any updates to the HMT list
Any changes to your client's details