There are exemptions from competition law, which are granted most commonly in the form of either individual exemptions or block exemptions. Exemptions from competition laws vary across the UK and the EU in relation to the different competition laws used. As an organisation you need to be aware of the competition laws which relate to you and how to conduct the exemption process appropriately should you wish to be granted exemption. To ensure that your organisation has a sound understanding of the exemptions from competition law, business training is essential.
Individual Exemption:
Individual exemption from a particular agreement will vary in relation to the European Treaty on the Functioning of the European Union (TFEU) and the UK Competition Act 1998. As an organisation you are required to assess whether there is an individual exemption for business agreements from these laws, so the organisation needs to have a strong understanding of the provisions within the relevant competition laws.
According to the European TFEU, if an agreement that is created infringes upon Article 101, there is an exemption which allows this agreement to be available on an individual basis through Article 103. However, this is technical, and as an organisation if you are going to use this individual exemption clause you need to be certain that you are doing so correctly. Previously, assurance and granting of an individual exemption was done by the European Commission. Since May 2004 you no longer need to apply to the European Commission for individual exemption; instead your business can be responsible for assessing this.
According to UK competition law, which is set out in the Competition Act 1998, if an agreement infringes Chapter I there is opportunity to grant the agreement individual exemption. Previously, to gain individual exemption from Chapter I for an agreement, a business would have to contact the UK Office of Fair Trading. Now, organisations must assess the relevant agreement themselves to decide whether it constitutes individual exemption from Chapter I.
For example, the Luxembourg Competition Authority provided individual exemption to Webtaxi, a booking platform for taxis in Luxembourg. This individual exemption was granted following a dispute over the use of algorithms to create pricing, as some had criticised this practice for allowing firms to coordinate their prices, effectively reducing competition in the market. However, the Luxembourg Competition Authority have granted individual exemption for algorithmic pricing conducted by Webtaxi on efficiency grounds.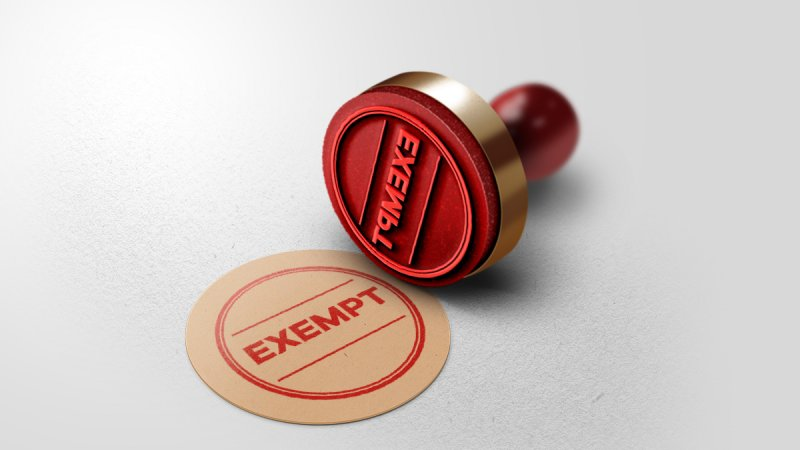 Block Exemption:
Block exemption allows an organisation to be excluded from a particular business activity in order to ensure that competition is maintained. The European Commission has allowed block exemptions to occur a lot within the automobile industry, one of which includes the European Commission allowing vehicle owners the right to independently choose where they want to have their repairs and vehicle servicing conducted. This decision made by the European Commission in 2003 has allowed competition to thrive within the automobile industry because automobile workshops now have to compete to provide the best services due to vehicle owners having the choice to use a range of automobile workshops instead of their vehicle's manufacturer.
In the context of UK competition law, block exemptions are used to provide legal certainty to companies. In UK competition law, if an agreement complies with the conditions which are stipulated for block exemptions, that agreement will be automatically exempt from Chapter I of the Competition Act 1998.
In December 2017 the European Court of Justice (ECJ) ruled on the case of Coty Germany GmbH V. Parfümerie Akzente GmbH. The ruling was related to Coty, a German supplier of cosmetics. The ECJ ruling stated that Coty can, under specific circumstances, prevent unauthorised distributors from selling on a third-party internet platform, if this is in the context of selective distribution systems. This decision was created through allowing Coty an individual exemption agreement and a Vertical Agreements Block Exemption Regulation (VABER).
As an organisation you should be aware of the exemption process from competition law and how this works. Training and knowledge of competition laws is of the utmost importance in the business sector.