Anyone who deals with distributing products or services to customers must ensure that the customers are treated fairly. The Financial Conduct Authority (FCA) oversees the financial, professional and ethical conduct of financial service providers. Through their Principles for Businesses and criteria for Treating Customers Fairly (TCF), the FCA aims to help companies understand how to prioritise fair treatment of customers and why this is so important.
Consumer research has identified basic standards that are fundamental to fairness. They include:
Give the customer what they paid for
Don't take advantage of the customer
Offer the customer the best product you can
Pay claims promptly and fairly
Do your best to resolve complaints as quickly as possible
Show flexibility, empathy and consideration towards your customer
Be clear and transparent in all your customer dealings
The Financial Conduct Authority (FCA) used these customer expectations to define standards in their Principles for Business. These principles apply to all financial service providers regulated by the FCA, regardless of their number of employees or product range.
All Principles for Businesses are important, but the main Principle relating to treating customers fairly is Principle 6. This states that: 'A firm must pay due regard to the interests of its customers and treat them fairly'. The aim of this principle is for financial services providers to consider customers and to put their interests at the heart of how they run their business.
How can businesses treat customers fairly?
It's important to note that treating customers fairly is different from customer satisfaction. Not all customers who are treated fairly are satisfied. For example, a customer might feel that they're entitled to special treatment because of their loyalty to the business, but there's nothing about this in the company's terms and conditions. In this situation, the client might respond by feeling disappointed and dissatisfied, even though they were treated the same way as every other customer. Likewise, a satisfied customer may be unaware that they were treated unfairly. It's unlikely that every single customer will be satisfied with your service, but it's important that every customer feels that they've been treated fairly.
To treat customers fairly, financial services providers must carry out the following tasks:
Demonstrate understanding: Demonstrate that they understand TCF and communicate it to their employees and customers.
Business decisions: Financial services providers must consider how business decisions and products may affect their customers. It's important to note that companies are free to determine the level of service to offer and what price to charge, as long as it doesn't infringe on a TCF outcome.
Regular reviews: Regularly review products they receive complaints about.
New products: Keep up to date with the market and new products. Businesses can operate with minimum regulatory intervention when launching new products and services, provided that they clearly apply the principles of fairness as outlined in Principle 6.
Training: Employees should receive appropriate product-training.
Sales: Demonstrate an approach to sales that puts suitability and customers' interests first.
Acknowledgement of complaints: Acknowledge and respond to customer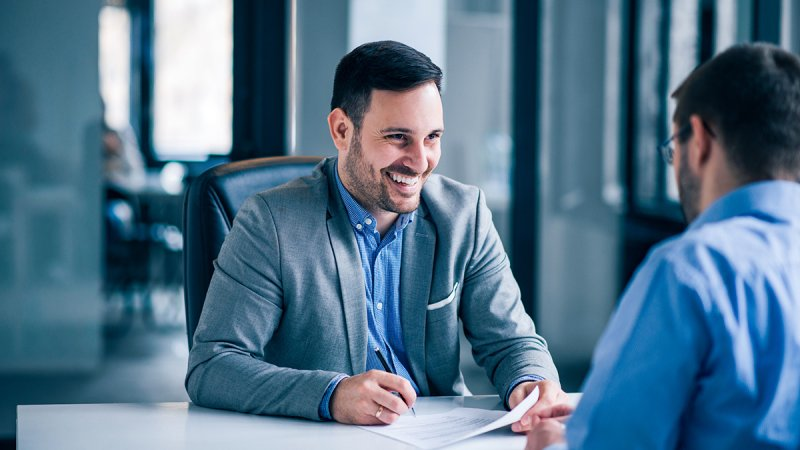 What are the outcomes of treating customers fairly?
The FCA encourages firms to consider 6 consumer outcomes when implementing their TCF initiatives and in assessing whether the changes they are implementing are having an impact:
Consumer outcome 1: Consumers must be confident that the firms they're dealing with treat customers fairly as part of their corporate culture.
Consumer outcome 2: Products and services marketed and sold in the retail market must be designed to meet the needs of identified consumer groups and targeted accordingly. For example, businesses must periodically review complaints and use this information to assess the performance of the distribution channels.
Consumer outcome 3: Consumers must be provided with clear information. This means that businesses must ensure that they keep customers appropriately informed before, during and after the point of sale.
Consumer outcome 4: Where consumers receive advice, the advice must be suitable, with consideration applied to their specific circumstances.
Consumer outcome 5: Consumers must be provided with products that perform as they have been led to expect, and the service they receive must be of an acceptable standard. This means that organisations must regularly review products and feedback from consumers
Consumer outcome 6: Firms must not impose unreasonable post-sale barriers on consumers who change product, switch provider, submit a claim or make a complaint.
Why should you treat customers fairly?
Consumers need to know that they can trust financial services and have confidence that products meet their needs. Treating customers fairly will help to minimise the risk of financial mis-selling, avoid reputational damage, reduce complaints and improve customer retention. These results contribute to improving your businesses brand image, which will increase consumers' confidence in your services.
Businesses are also obliged to treat customers fairly to comply with the FCA's regulations. The FCA will launch an enforcement investigation wherever there are circumstances suggesting misconduct, or for authorised firms where there is 'good reason' for doing so. Under the Financial Services and Markets Act 2000 (FSMA), the FCA has enforcement powers to withdraw a firm's authorisation, issue fines and impose criminal prosecutions. They also publish enforcement notices to inform the public and maximise the deterrent effect of enforcement action. This means that if your firm fails to comply with the regulations, you risk compromising the business' reputation, as well as any important professional relationships.