Newspapers constantly brandish headlines concerning modern slavery discoveries in multinational companies' supply chains. Certain industries are more at risk than others, namely the consumer sector and construction industries. Modern slavery is the exploitation of people and can be differentiated into a number of categories. Labour exploitation is a form of modern slavery that infiltrates supply chains around the world. It is where workers are forced to work for little or no money. Some of these workers will previously have been trafficked. Human trafficking involves the threatening, coercion and tricking of people into situations where they can be exploited. This allows them to be traded for financial gain of the perpetrators.
Modern Slavery in Supply Chains
Modern slavery in supply chains has been highlighted in recent years through introduction of the Modern Slavery Act 2015. Section 54 of the act calls for transparency in companies' supply chains and demands that organisations that produce goods/services and have an annual turnover of £36 million, or more, publish a modern slavery transparency statement each year. It is estimated that there are in excess of 40 million people living in slavery worldwide. A great proportion of these people work in the supply chains of large multinational companies. Generally the more complex and the more international a supply chain, the greater risk there is of discovering modern slavery in it.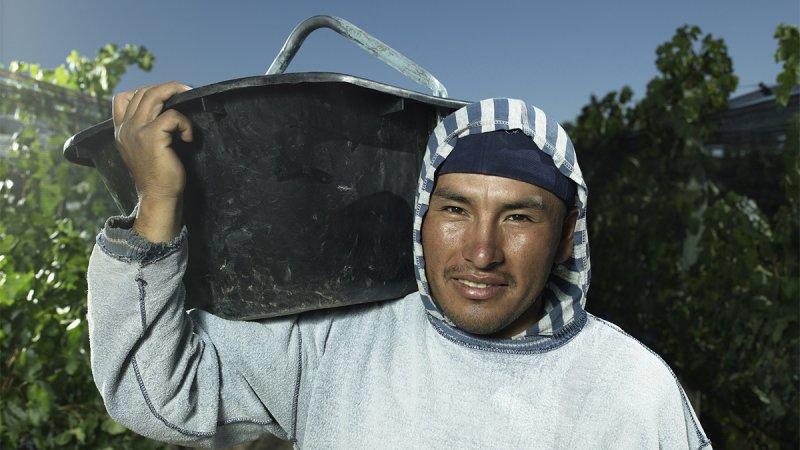 The Consumer Sector
The consumer sector refers to companies where stocks are purchased by consumers rather than by manufacturers and industries. The consumer sector is highly vulnerable to modern slavery as a large proportion of manufacturing is outsourced, often internationally. Particularly high risk goods include: rice, spices, tea, coffee, cocoa and cotton. Food and tobacco companies are vulnerable to modern slavery infiltration since a large proportion of produce is sourced internationally from high risk countries. Similarly, clothing firms are at risk when sourcing cotton, leather and any ready-made garments. The Thai fishing industry has been the subject of recent debate. Thailand's billion-dollar seafood industry, exporting fish around the globe, is littered with human rights abuses. Widespread reports of forced labour and human trafficking within the industry have shocked consumers. Whilst many major retailers have come under attack for sourcing fish from Thailand.
Construction Industries
Forced labour is alarmingly prevalent within the construction industry. There are even allegations that forced labour is being used to build the World Cup 2022 stadium in Qatar. Especially amongst migrant workers who are promised jobs in other countries, only to arrive and find that things aren't as expected. Forced labourers within the construction industry are at an increased risk of physical abuse and can incur profound injuries consequently. Examples of ways that labourers are frequently exploited within the construction sector are:
Employers withholding wages or paying rates lower than previously agreed.
Foreign workers having their passports confiscated by employers.
Unsafe working conditions and unsatisfactory personal protective equipment (PPE) which can result in serious injuries or even fatalities.
Why is it Important to Identify Modern Slavery in Industry?
Eradicating modern slavery is critically important as the human rights abuses and deprivation of workers' rights will no longer be tolerated. The discovery of modern slavery within a company's supply chain can be extremely damaging. It can lead to reputational damage, loss of market share and legal sanctions (including unlimited fines). On the other hand, compliance to the Modern Slavery Act 2015, especially section 54, can increase consumer confidence, improve employee morale and avoid legal prosecution. In order to begin recognising and addressing modern slavery, we must first cultivate a culture of knowledge and understanding. Regular modern slavery training facilitates development of the necessary skills to address this atrocity.