The Management of Health and Safety at Work Regulations 1999 focuses on occupational health and safety. Regulations include implementation of risk assessment and training, amongst other initiatives. The regulations came into force on 29th December 1999. The regulations cover a wide range of health and safety risks, including exposure to asbestos. Asbestos is a natural occurring but hazardous material that was used extensively in the construction industry and beyond before the turn of the century. Many buildings constructed prior to 2000 contain asbestos, meaning a vast proportion of UK infrastructure poses this health and safety risk. Inhalation of asbestos fibres can result in lung cancer, mesothelioma (a rare but very serious cancer of the lung lining), asbestosis and pleural disease.
What are the Management of Health and Safety at Work Regulations 1999?
An important section of the regulations surrounds risk assessment, which we will expand on later. The regulations require employers to assess the risks that employees and others are exposed to. It may be necessary for the employer to appoint one or more individuals to assist in meeting these requirements. Such individuals may come from within the business or from an external source. Additionally, the employer must arrange contact with external services e.g. rescue services, medical assistance and first aid, for activation if and when required. Relevant information should be provided to employees, highlighting the risks they are exposed to and what is being done to mitigate these risks. The regulations also specify that "every employer shall ensure that his employees are provided with adequate health and safety training". Investment in thorough health and safety training is in the best interest of both employers and employees, protecting employees' health and ensuring employers' compliance with the law.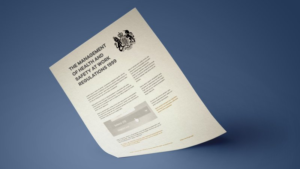 Risk Assessments
Risk assessments should encompass all health and safety risks posed to employees whilst at work as well as any risks posed to non-employees. It is important to highlight that the self-employed are not exempt from these requirements. Self-employed individuals must conduct a risk assessment considering risks posed to themselves as well as anybody not in their employment. Measures should be put in place if any risks are identified. These arrangements need to be recorded if five or more people are employed. It is important that risk assessments are updated whenever they are believed to be out of date or when there has been a significant change to the subject matter.
Prevention Principles
The Act contains a list of prevention principles, which are summarised below.
Risk avoidance
Risk evaluation
Combating risks at their source
Adapting work to the individual
Adapting to any technical progress in the field
Replacing dangerous with non or less dangerous alternatives
Developing a clear overall risk prevention policy
Prioritising collective rather than individual protective measures
Informing and instructing employees appropriately.
The Management of Health and Safety at Work Regulations 1999 and Asbestos
Asbestos, a naturally occurring material, was used extensively in the construction industry for a number of years, until its hazardous properties were unveiled. Fortunately, the turn of this millennium saw a ban of asbestos use, however past use means that it can still be found all around us. Asbestos containing materials (ACMs) include but are by no means limited to: spray coatings, insulating boards, textured coatings, lagging, floor tiles, textiles and cement. People in certain occupations, including builders, painters, decorators and electricians are particularly vulnerable to asbestos exposure.
The Management of Health and Safety at Work Regulations 1999 require that risk assessments consider potential exposure to ACMs. Asbestos exposure has been linked with the development of lung cancer, mesothelioma (a rare but serious cancer of the lung lining), pleural disease and asbestosis. Tragically, an alarming number of people have lost their lives to the health complications of asbestos exposure. The Management of Health and Safety at Work Regulations 1999 aims to minimise the number of future asbestos-related deaths and to minimise associated ill health.
Why is the Management of Health and Safety at Work Regulations 1999 Important?
The Management of Health and Safety at Work Regulations 1999 is important as it emphasises the value of risk assessment and prompt action to mitigate risk. This promotes an attentive health and safety culture which is in the best interest of us all. Employers receive clear guidance upon operating within the law and employees can work with the assurance that their health and safety is being considered and addressed comprehensively. Certain work environments, such as construction sites and chemical laboratories, can be home to a multitude of health risks. Therefore, the absence of appropriate risk assessments and safeguards would render employees vulnerable to harm. Health and safety training courses can help to condense the vast expanse of legislation and facilitate protection for employees and compliance with the law.