The NHS 111 helpline is for those in the UK who are seeking medical advice and enquiries regarding illness and injuries which are not life-threatening and therefore do not require immediate attention from 999 services. Our emergency services have limited resources and time, so if everyone makes a concerted effort to call the right helplines, it will ensure our services have the capability to attend to all enquiries and incidents.
When should you call 111?
Call 111 if you have a medical problem, which does not appear to be urgent, but you are unsure of what to do. For example:
If you are experiencing an illness or injury which you have not experienced before.
If you are unsure whether your medical condition requires you to go to A and E.
You need to enquire about your medical symptoms, which you don't consider to be urgent.
You don't have a GP to call and require some medical advice.
What happens when you call 111?
By calling 111 you will be sent through to a fully trained medical advisor, and you can expect the following steps:
The fully trained medical advisor will ask you questions about your symptoms, such as: Do you feel sick, do you have significant chest pain, do you feel confused?
The adviser will assess your medical situation by analysing your symptoms.
Depending on your assessment, the advisor will inform you on the following:
A local service which can help you
A medical appointment if you need one
Medicine which you could take to help ease your symptoms
An ambulance will be sent to you if your symptoms are urgent
You will be asked if someone can drive you to a nearby A and E service if your symptoms are urgent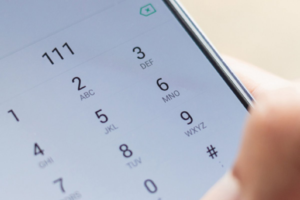 What is the difference between 111 and 999?
The fundamental difference between 111 and 999 is that 999 is for life-threatening emergencies.
If someone appears to be seriously ill or injured, call 999. This can include:
Difficulty in breathing
Choking
Fitting
Drowning
Chest pain
When an individual does not appear to have a life-threatening injury or illness, call 111.
It is important to circulate the difference between the 111 and 999 helplines around the workplace, as this will ensure that we are all making an effort to value the time of emergency services. Consequently, our emergency services will have more time to consult and assist each enquiry and incident as best as they can.