Legionella is a type of bacteria which can be found in water systems and cause the fatal disease known as Legionnaires' disease. It is a UK health and safety requirement for organisations to ensure that legionella is monitored within water systems, to ensure the safety of employees, work associates and customers is protected. If an individual becomes infected by legionella in the workplace, it is the employer who will face the repercussions, which include prosecution, a fine, possible imprisonment and the tarnishing of the organisation's reputation.
What steps can be used to mitigate the risks of legionella in the workplace?
The Health and Safety at Work etc Act 1974 (HSWA) is the principal piece of UK legislation which instigated the movement of health and safety across the UK. HSWA establishes the regulations which an organisation and employer must comply with, to ensure that health and safety is maintained within the workplace. Since the 1970s the health and safety movement across the UK has had a huge impact, and there is no excuse for an organisation to exhibit a lack of compliance or commitment to health and safety standards.
The Management of Health and Safety at Work Regulations (MHSWR) is the next piece of complementary health and safety legislation that dictates to employers what is expected of them, and similarly offers them advice and guidance on how to comply with health and safety standards. The established legislation available is a great starting point to analyse how you can mitigate the risks of legionella within the workplace.
The Control of Substances Hazardous to Health Regulations 2002 (COSHH) is more specific to the control of legionella within water systems, and offers even more guidance on how to adhere to health and safety standards when it comes to legionella.
It is the employer's responsibility to monitor the risk of legionella exposure in the workplace, and the first place to start is to examine all regulations and guidance established within relevant UK health and safety legislation. Then, it is time to conduct a risk assessment. Risk assessments allow the employer to identify all possible risks, in this case relating to legionella exposure, and then subsequently protect against these risks by implementing control measures.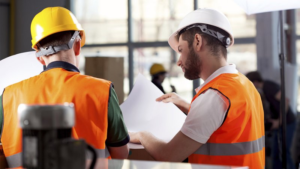 To identify the risks related to legionella, you can follow these steps:
– Legionella within a water system which is between 20–45 °C will increase legionella production. The temperature of your water system needs to be appropriately monitored.
– If rust, sludge or scale is present within the water system, this will encourage the growth of legionella, and therefore you need to monitor the standard of your water system.
– Legionella is transported in water droplets, which can be circulated from aerosols, from cooling towers, or within showers. If these are present in the workplace, it is likely that legionella will be transported around the premises.
– Some individuals are more susceptible and vulnerable to legionella related diseases, such as Legionnaires' disease, than others. You need to consider the individuals you have in your workplace. If they are pregnant, elderly or already have a weakened immune system, they will consequently be more vulnerable.
Following this, you need to manage and monitor the risks related to legionella. This can be achieved through appointing competent and appropriate individuals to take charge of the controlling of legionella within the workplace. Control measures which may be implemented could include replacing your water system completely, due to it being saturated with rust for example.
This entire process must be recorded to allow the health and safety team within your organisation to constantly review whether control measures in place are working, or whether they need to be updated and replaced. Moreover, if an employee or individual does become infected by legionella within your workplace, if you have the appropriate records to prove that you have conducted a risk assessment, then it will stand in your favour.
Knowledge and training of legionella control is essential within the workplace to ensure that ultimately all individuals' health and safety is protected, and to prevent your organisation from facing possible prosecution and fines should anything go wrong.