The Health and Safety Executive (HSE) in the UK are responsible for monitoring and receiving reports of work-related violence. The HSE have defined work-related violence and aggression as: any incident in which a person is abused, threatened or assaulted in circumstances relating to their work. In recent years, there has been an increase in work-related violence and aggression, perhaps in response to stress levels which have arisen in workplace environments. It is now an employer's responsibility to ensure every measure possible is taken to placate work-related tensions between employees, work associates and customers.
Which pieces of UK legislation focus on management of work-related violence and aggression?
The UK has a serious commitment to health and safety in the workplace, and this includes work-related violence and aggression. The following pieces of UK legislation have provisions stated which refer to employers taking into consideration the risks which their employees might face, and this includes foreseeable violence.
– The Health and Safety at Work etc Act 1974
– The Management of Health and Safety at Work Regulations 1999
– The Reporting of Injuries, Diseases and Dangerous Occurrences Regulations 2013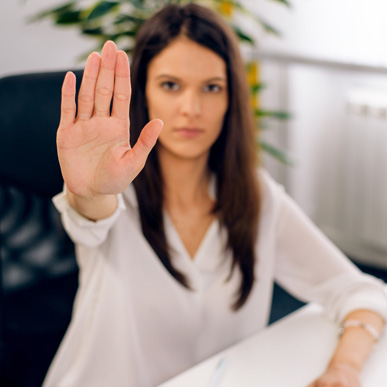 What constitutes as work-related violence and aggression?
Violence and aggression can be characterised by the following:
– Threats
– Antisocial behaviour
– Intention to injure or harm another individual, perhaps through spitting, punching, pushing etc.
– Verbal and emotional abuse, perhaps through bullying, intimidation, stalking, verbal abuse etc.
– A lack of respect
– Physical or sexual assault
Within any workplace, the above forms of violence and aggression can take place. However, workplaces involved in care, retail, education and health services experience an increased number of instances of work-related violence and aggression.
In February 2018 it was reported that half a million individuals in the UK have suffered from work-related violence, aggression and stress. Therefore, there has been a recent attempt to identify the causes and subsequently the prevention techniques which can be administered in the workplace. Psychologist Rachel Andrew has suggested that a state of vital exhaustion may be the reasoning behind increased incidents of work-related violence and aggression in the last 15 years. This state of burnout resides in individual's mental health and this can be released in incidents of anger.
Symptoms of vital exhaustion can be:
– Exhaustion as a whole, little energy to do anything that is either work-related or for pleasure.
– A lack of concentration, and your mind seeming to zone out regularly.
– Irritation and frustration occurring more and more.
– There is a sense of detachment from many different things, whether it is work or your loved ones and friends.
To deal with aggression and violence in the workplace, it is vital for an employer to understand which these outbursts have occurred. For example, an employee which has lashed out at another employee, could be suffering with vital exhaustion and therefore this is the reasoning behind the outburst. Therefore, it is an employer's responsibility to monitor the behaviour and attitudes of employees to distinguish between those that are mentally-well and those who are not. This will eventually help an employer to prevent such incidents from occurring in the first place.
As an employer it is always sensible to conduct training and awareness of the behaviour and attitude of all employees, to create a culture within the workplace which cares for one another in attempt to prevent work-related violence and aggression.