Childcare is a vital sector of our society and there is an expectation that childcare organisations are ultimately safe; to ensure this is the case, a risk assessment is needed. Children are susceptible to slips and trips, but to minimise the risk in all of the incidents, a risk assessment will ensure that the environment is safe and hazard-free for a child to be in.
Risk assessments are a legal requirement. Childcare organisations must comply with UK health and safety legislation in order to avoid the repercussions. If childcare organisations want to remain respectable and compliant with health and safety, risk assessments must be conducted.
Why are risk assessments necessary in childcare?
It is no secret that children can be clumsy, falling over their feet and sometimes injuring themselves. If your organisation has the responsibility of caring for children, then a risk assessment is the first stage to ensuring this is done in an appropriate and effective manner. Risk assessments initially identify all of the potential hazards within a childcare facility. Following the identification of hazards, control measures must be implemented to protect the children, as well as the adults involved in protecting children, and make them aware of these hazards or subsequently shield them from such hazards.
Risk assessments are all about anticipating what could happen, and forward planning for any sort of situation imaginable. If a risk assessment is not conducted and a child is harmed by a hazard that your childcare organisation has not identified, you could be sued for negligence. This can be financially crippling if it takes effect, as well as tarnishing your childcare organisation. Therefore, it is best to protect your organisation at all costs, through protecting the children and employees involved.
In September 2018, a problem was brought to light regarding childcare laws and regulations in India. New childcare protection laws in India have been criticised as being anti-family and overly aggressive, though others agree with the reforms. The criticism arose due to the new changes which have been introduced, including more power being offered to social workers and tribunals such as the Child Welfare Committees (CWCs). This new power allows them to remove children from their parents. It has been suggested that children are being taken away from their families for reasons which some believe do not even constitute child abuse. Therefore, India's new childcare protection laws have become a subject of public debate and the principles of childcare are being widely discussed.
With childcare being so debated and highlighted at the moment, this will result in childcare being assessed across all different nations, especially the UK. As a childcare professional, you need to ensure that you have taken all of the necessary health and safety steps, as well as documentation of these steps, to prove that you are a compliant and effective childcare professional.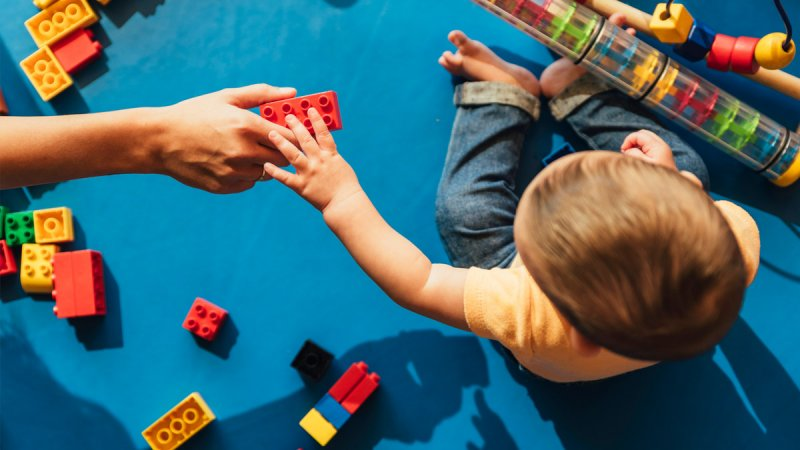 How can you conduct a risk assessment?
1) Identification of the risk or hazard present in your work environment.
2) Who is at risk? Which specific children may be more at risk, or is it the employees and childcare staff that will be at risk of this particular hazard?
3) Decide upon the control measures. Control measures will protect against this hazard.
4) Record each step of your risk assessment. By doing this, you will be able to demonstrate to all relevant authorities that you have conducted the necessary steps.
5) Ensure that you monitor and review your risk assessment regularly, especially when new children are joining and new childcare staff are arriving.
Childcare is a rewarding profession. To ensure that your facilities and childcare organisation is of the best possible standard, health and safety must be maintained. Therefore, knowledge and training of risk assessments is essential.