Health and social care is a sector which has a specific focus upon the safety and well-being of others; therefore, a risk assessment is essential to protect each employee and customer involved in a health and social care institution. Not only is a risk assessment necessary due to ethical obligations, it is a legal requirement. The Health and Safety at Work Act 1974 requires each business or organisation to ensure that a risk assessment is carried out to protect their employees and work associates. A risk assessment is essential in the health and social care industry in order to uphold the very ethics of such an industry, as well as to comply with UK legal requirements.
Why are risk assessments necessary in the health and social care industry?
Risk assessments aim to identify all of the possible hazards within the workplace and to subsequently protect employees, work associates and customers from these hazards through implementing control measures. Risk assessments tend to be the responsibility of the management team within a business. Sometimes this means the employees are isolated from this process and are not aware of what has been identified in the risk assessment. This adds risk to a process which is fundamentally meant to reduce risk in the interest of safety. For a risk assessment to hit all of its goals and to be truly effective, the risk assessment and health and safety procedures in place must be circulated around the organisation.
If a risk assessment is not carried out appropriately in a health and social care environment, the consequences can be severe. This industry is caring for individuals who are already vulnerable, so their safety and health is of even more importance. Consequently, risk assessments must be conducted properly.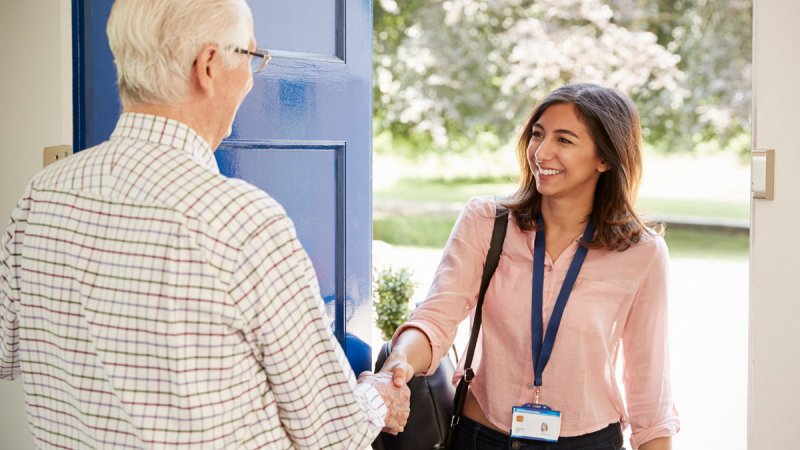 It has been revealed that during September 2018 thousands of NHS patients were affected by a tech-blunder, which resulted in medical information regarding the discharging of patients not reaching their GPs. This was a particular issue in the East and North Herts Hospitals who have since conducted a search into this tech-problem. The problem was traced back to a Lorenzo software system at Lister Hospital in Stevenage, which failed to send out a discharge summary to GPs regarding information for up to 25,000 patients. Following this problem, a risk assessment was conducted. This risk assessment took place to investigate the 16,000 patients who had been discharged since April. It was able to uncover that of these 16,000, approximately 1,000 had died.
Clearly, a risk assessment was considered the appropriate means to analyse all of the hazards involved and to subsequently decide upon the control measures which can now be used. This effectively demonstrates that even though risk assessments are typically considered to be the first stage of a health and safety procedure within a health and social care environment, risk assessments can also be used following a problem which has arisen.
The safety of employees and customers should be of the utmost importance within any company or organization; however, the essential concept of this in the health and social care industry is even more important. As the previous example has shown, the health and social care industry has been hit by many problems regarding the safety of their employees and customers in the past. Risk assessments need to be conducted to prevent such issues from arising in the first place, and if this can't be achieved then risk assessments need to be conducted to deal with the problems afterwards. They are essential in the health and social care sector.