As the leading cause of workplace injuries, slips and trips have been addressed in most of the major health and safety legislation of the past few decades.
Falls, slips and trips at the same level cause around 31% of non-fatal workplace accidents. In the most serious cases, they lead to two fatalities on average every year. Many victims are left with life-changing injuries and are forced to miss significant amounts of work, having an impact on their financial situation as well as the bad effects on their health. Businesses also suffer from not taking the necessary steps to prevent these incidents, with millions lost to employee absence and possible prosecutions, if they're found to have been negligent. Slips and trips are a very serious matter and should never be dismissed as an inevitable part of working life. In nearly all cases, they're preventable with the right preparation and good quality training for all staff.
Health and Safety at Work etc Act 1974
This Act formed the basis for all subsequent health and safety legislation in Britain. It requires employers to protect the health and safety of their employees and the general public as far as is reasonably possible, taking all steps necessary to do so. This includes preventing falls, slips and trips. Many of the prosecutions for health and safety violations mention this Act specifically.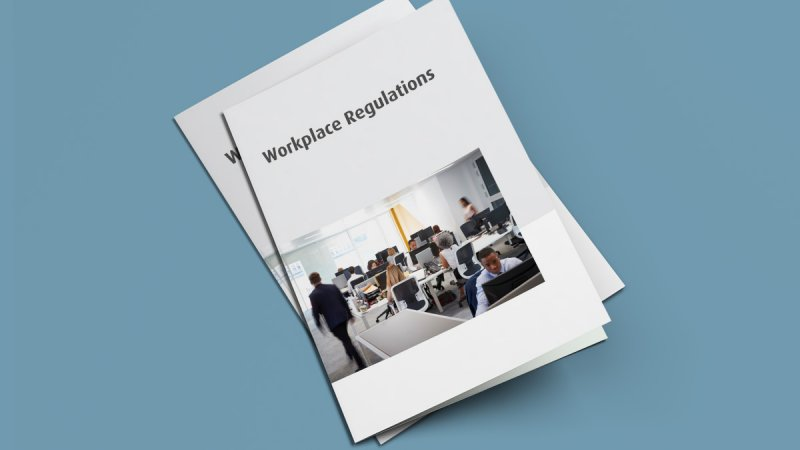 The Workplace (Health, Safety and Welfare) Regulations 1992 (Regulations 8 and 12)
These regulations built on previously existing legislation. There are two regulations in particular that relate to falls, slips and trips.
Regulation 8 requires all areas in a workplace to be lit well. Poor lighting is a leading cause of these kinds of accidents, as good visibility is so important for employees to be able to protect their own health and safety and spot hazards in their way.
Regulation 12 ensures suitable flooring, stating "every floor in a workplace and the surface of every traffic route in a workplace shall be of a construction such that the floor or surface of the traffic route is suitable for the purpose for which it is used… every floor in a workplace and the surface of every traffic route in a workplace shall be kept free from obstructions and from any article or substance which may cause a person to slip, trip or fall".
Employers must take every possible step to make sure they're compliant with these regulations.
The Management of Health and Safety at Work Regulations 1999 (Regulation 3)
These are the regulations that introduced the duty on the employer to conduct risk assessments, which includes slips and trips risks. Regulation 3 also specifies that any employer with five employees or more should produce the document in written form (smaller companies may still find it useful to do so, even if they aren't legally obliged to).
Summary of Laws about Slips and Trips
As with all health and safety hazards, employers have a legal and moral obligation to protect their employees (and the public) as far as possible from the damaging effects of falls, slips and trips.
They must ensure:
Working areas are properly lit
Floor surfaces are fit for purpose and in good repair, even during extreme weather
Staff are given the correct footwear to use
A thorough risk assessment has considered all of the slips and trips risks
Spillages are dealt with appropriately
Working areas are kept free from obstructions that might cause a fall, such as objects left in the middle of walkways
Every other reasonable and appropriate step has been taken to reduce the risks of slips and trips.
The penalties for flouting these laws can be very severe – and more importantly, can leave the employees involved with life-changing injuries or even result in their deaths.
In 2018, Hull City Council were fined £185,000 and costs of more than £44,000 after an August 2014 incident where a council worker slipped at the ice rink at Hull Arena. He suffered broken ribs and a serious head injury. It was found that workers had not been provided with appropriate safety footwear after a manager deemed them "too expensive" at £25 a pair, and there had been several similar incidents on the ice in the previous three years.