Many professions require regular domestic travel, whether as part of their day to day role or to attend special events such as trade shows. With 8.8 million business trips going overseas from the UK in 2017, international travel is also very common, and many predict that this trend will grow in the years to come.
For many employees, travelling for work is one of the riskiest activities they undertake in their jobs. Though the vast majority of work trips take place without any serious issues and everyone returns safe and healthy, it's vital to be aware of the risks so that they can be avoided or minimised.
What can Employers do to Improve Travel Safety?
Employers have a duty of care towards their travelling employees. It's both a legal and moral responsibility to ensure their health and safety, just as much as it would be for on-site staff. Employers should have a detailed itinerary and must check in regularly to make sure everything is on track; this is also a way of making sure the alarm is raised early should anything go wrong or if the employee is unexpectedly out of contact.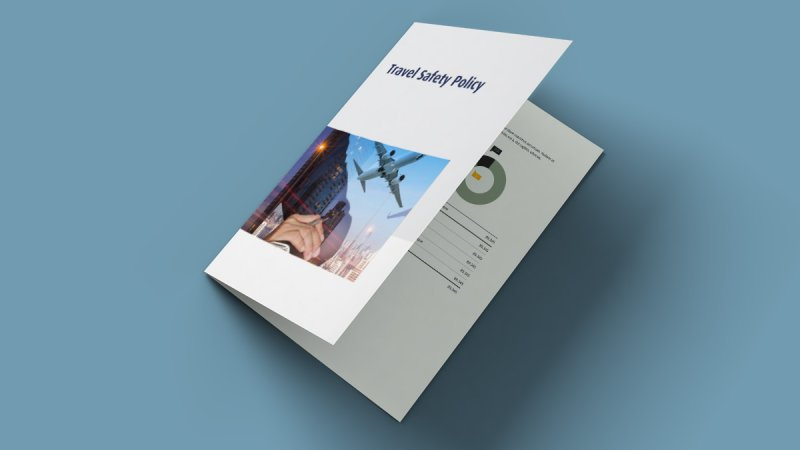 Implementing a travel safety policy can be a useful way of making sure everyone is aware of travel safety standards and that they must be followed for every trip. It should set out what needs to be done before and after the journey, both by the employee and their manager, and other relevant people.
A thorough travel risk assessment should be conducted. As the circumstances and individuals travelling for each trip will be different, this process will need to be repeated for each journey, though it might be sufficient to conduct just one for the entire travelling group (as long as any relevant individual circumstances are taken into account). This is something that needs to be decided according to what's appropriate. Risk assessments can raise any issues with transport, accommodation, safety, security and health that might otherwise go unnoticed.
Employers need to ensure that employees have basic supplies such as a first aid kit, a working phone charger and contacts for emergencies, such as local hospitals, insurance details and the number of the UK embassy or consulate.
In a recent survey, 58% of UK business travellers reported being concerned about travelling to places they did not know, with 66% concerned about not being able to make changes to bookings if something unexpected occurred. Anything employers can do to ease these anxieties and help their employees have a safe trip should be done. If possible, it's better for employees not to travel alone due to safety, especially if they're unexpectedly delayed in an unfamiliar place.
If the company takes part in lots of business travel, it may be worth hiring a travel manager to arrange it. Alternatively, employing the services of a travel management company (TCM) can be helpful, and good ones will risk assess all transport and hotels beforehand, giving the employees and their employer peace of mind.
What can Employees do to Improve Travel Safety?
Training staff in travel safety can be very useful. This equips travelling employees to prepare for their trip, even if they haven't travelled abroad a lot in their personal lives, and alerts them to common hazards and how to deal with them if they arise.
Research is key. The more research that is conducted into the culture and political situation of the destination, the better. It's also worth being aware of any environmental risks such as extreme weather conditions. If the corporate travel involves meetings with businesspeople from the host country, researching their cultural and business behavioural norms can be very useful for building relationships. One of the most important aspects of pre-travel research is finding out about the entry and visa requirements for each destination. Both the employer and the employee should look into this so nothing is missed, and ideally it should be looked at a few months in advance in case the visa process takes a long time.
Being aware of general safety advice such as keeping travel documents in a locked safe in the hotel when they're not needed, sticking to well-lit places at night and not going off alone unexpectedly without informing people where you're going will always help.