With so many businesses relying on well-organised corporate travel, increasing numbers are partnering with Travel Management Companies (TMCs) to handle their requirements on an ongoing basis. TMCs perform many of the functions of a traditional travel agency but tailored for business needs, and often negotiate special rates with hotel chains and airlines. They also track employees on their journeys to protect their safety.
With so many TMCs in the sector, it's difficult to choose the one that most closely matches the needs of your business. Offerings will vary as will prices, and sector-specific specialisms. The Request for Proposal (RFP) process allows companies to choose the TMC that's right for them by inviting providers to submit proposals outlining how they would meet the key requirements. It's essentially an invitation to tender.
How do you Write a Request for Proposal (RFP)?
The clearer you are about your requirements, the easier it will be to filter out any TMCs who can't meet them and find the ones that fit.
The beginning is the best time to consult with employees from all departments, including accounts or finance and any group that travels regularly, such as sales or on-site support. They will all have valuable insight into what their needs are and take the process beyond the simple "cheapest quote wins" stage, which can lead to a bad fit between company and TMC and settling for a lesser service.
Decide on your key requirements early on. It might help to research some TMCs to see which services they offer. Knowing how they vary will give you a clearer idea of what sort of TMC you would prefer to work with. Sometimes companies issue a Request for Information (RFI); shorter and more focused than the larger RFP, they can help to get a feel for a TMC's values and how they work, and are less time-consuming than going through the longer process. Another avenue to explore is asking for the TMCs' "standard proposals", which summarise what they offer in an easy-to-compare format. At this stage, you will have a much stronger idea of what's available and the criteria you're going to use to decide between competing bidders at the RFP stage.
Although you want your RFP to be thorough, try to keep it as focused as possible when writing the questions you want to use. It's a balance between getting all the information you need (and making sure you haven't missed any key requirements out, as getting to the final stages of the process only to find your chosen providers don't offer a vital service is frustrating) and avoiding being overwhelmed with information when the TMCs' proposals arrive. There are many companies in the sector all providing slightly different offerings, and sometimes RFPs will draw a surprisingly large amount of responses.
Make sure your deadline for TMCs to respond is realistic and allows them time to pull together the necessary information. This can sometimes take longer than expected.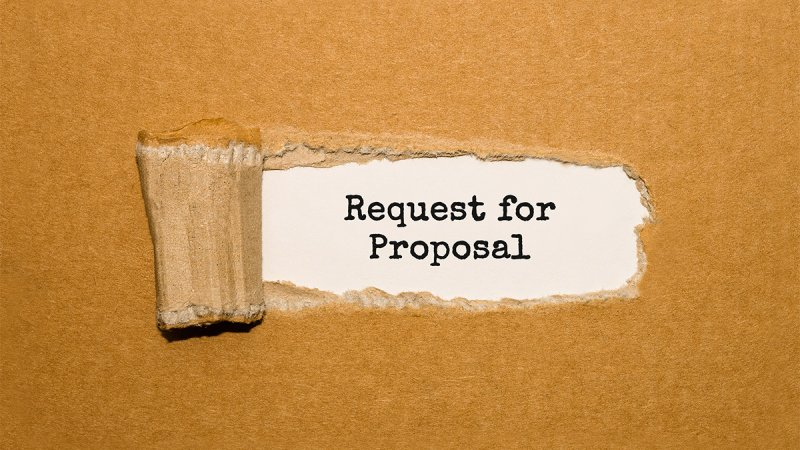 How do you Choose a TMC from their Responses?
Bear in mind that price is not the only concern. Out of hours services and regular employee safety tracking can have a big impact on workers' safety when they're on the road and can be especially important if they're travelling to high-risk areas. If TMCs prefer to book with a particular airline or hotel chain, ensure these meet your internal standards and your employees will be happy to use them.
It's up to each company to decide which factors they put the most weight on. In order to assess all responses fairly and make sure you don't miss an outstanding bid, it could be useful to produce a scoring system and measure all proposals against it.
Assuming more than one proposal meets your pricing and services requirements and is a good cultural fit for a partnership, you may want to consider other factors. Is the TMC new or established? Is it a large company (which often have the resources to offer more) or a smaller, boutique style company that might be better equipped to provide personalised attention and give your account priority at times? Some TMCs work with all kinds of companies in all sectors and others are more specialised. It might help their case if they've had success with similar organisations in the past.
Like many business partnerships, the link between TMC and company is largely about relationships. It's likely to be long-term cooperation and it's important to find the TMC that's right for your company's needs.