Working at height is a leading cause of workplace accidents, responsible for more fatal incidents than anything else.
The definition of "work at height" is broader than the traditional idea of someone up on a ladder or scaffolding (although this type of work is of course included). It can take place above ground, or at or below ground level. As long as it involves a risk of someone being injured by a fall, it counts as "work at height" and is covered by the appropriate legislation.
Why are Risk Assessments Important?
Risk assessments are a way of assessing what hazards there are, who might be affected by them and what needs to be done to remove or minimise the risks. They need to be updated regularly and should be relevant to the risks faced on each specific job, taking into account the different needs of the individuals working at height at every location.
They are a useful way of uncovering health and safety risks that are not immediately obvious. This is especially true if they've been written with the input of the workers themselves, whose perspective while undertaking the work is very valuable in terms of deciding what might count as a hazard.
In the unfortunate event of an accident happening, a risk assessment provides a written record of what the company did to avoid this beforehand, including staff training. The control measures in place can then be amended to ensure they stop future occurrences.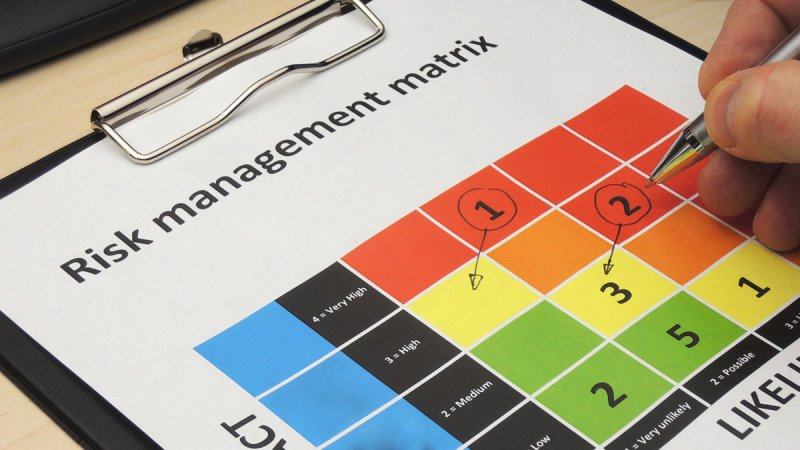 Since risk assessments have been a legal requirement, there has been a steady reduction in the number of workplace accidents. Although there is still a long way to go, risk assessments are there to protect workers and the public, and they have had some success in doing that so far.
The consequences for neglecting risk assessments for work at height can be severe. In one case, a pair of workers were dismantling a farm building. They didn't perform a risk assessment or have any safety plan, and no precautions had been taken to avoid falls from height. As a result, one of the workers fell through a skylight whilst walking across a roof, suffering head injuries and multiple fractures. Many similar cases have resulted in deaths.
It is part of an employer's duty of care towards its staff to make sure risk assessments are taken seriously and all practical steps are taken to reduce the risk of worker injury.
What does a Working at Height Risk Assessment Cover?
A risk assessment should cover the following issues:
What hazards are there? What risk level do each of them represent – high, low or medium?
Who is at risk from these hazards? Include all workers, contractors and the general public. Are some groups, individuals or job roles at particular risk?
What's being done to eliminate or minimise these risks? List all the control measures in as much detail as possible and update them as necessary.
Dates. When were the control measures put in place? Are they ongoing or do they need upgrading at various times?
There are many generic examples online and the Health and Safety Executive (HSE) publishes risk assessment guidance on its website.
Who Carries out the Working at Height Risk Assessment?
All risk assessments need to be completed by someone competent to carry out the task. Anyone who has the experience, skills and knowledge to spot the relevant hazards and devise the correct control measures to deal with them classes as "competent" in this context. Given the importance of this job, it might be useful to invest in some training to make sure the competent person has the necessary requirements and nothing is missed.
Work at height and the specific hazards involved vary from job to job. The safety plan for each job needs to reflect this – though a template can be used, the individual risks of each project must be considered. For example, a renovation job using scaffolding and an office conversion using ladders will pose different risks to the workers.