Recruitment and Selection

Our Recruitment and Selection training guides managers through the processes and helps ensure they build the interviewing and recruiting skills needed to make good hiring decisions.
Making bad hiring decisions impacts on your business and your employees. We can help you avoid this.
How does our training help?
Recruitment processes are important for all organisations to ensure good hires, continuity of business operations and the attraction of talent. First impressions made during the interviewing stage are important, especially for those who later accept an offer.
Our range of online training courses cover:
Open, probing, and closed questions
Interview structure
Creating job advertisements
The importance of hiring the right person
The hiring process from start to finish
Consideration when choosing the right person for the role
Avoiding discrimination in the recruitment process.
Understanding and avoiding unconscious bias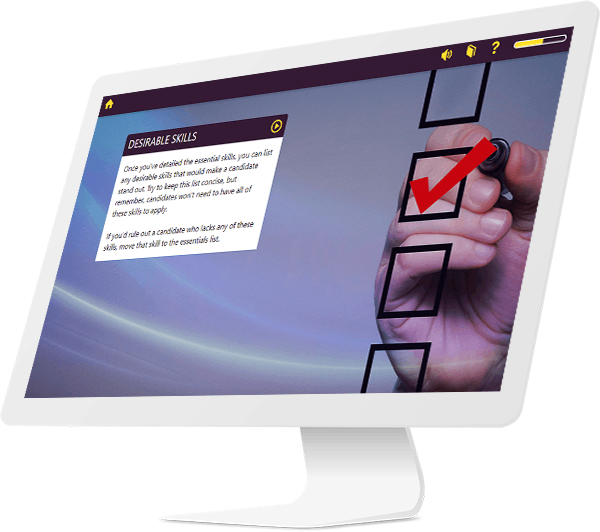 Why choose our Recruitment and Selection Training?
Our comprehensive Recruitment and Selection Training content is created by subject matter experts who know their specialisms inside out. The training your employees will get cuts straight to the point and offers practical, actionable insights that can be rapidly implemented to ensure that they add immediate value to your business.
How?

Our online training courses are presented in a clear, concise and easy to use format. They keep your learners engaged with their training and help them to retain as much information as they possibly can.

This variety of learning styles including immersive, scenario based learning and microlearning helps to counter employees views of mandatory regulatory training being boring and repetitive especially when they have to do it year after year.

The breadth and depth of content that our Recruitment and Selection training offers ensure that you can serve your employees fresh content which is visually appealing, engaging and interactive to counter learner fatigue.
We offer tailored services as well as our off the shelf packages, offering you exceptional value for money.
All of the courses in our Compliance, Health and Safety or Performance Training ranges in one package plus exceptional benefits including our AI driven Learning Experience Platform, Astute and unlimited support!
Get a response within 1 working day
We are experts in delivering highly effective bespoke learning solutions. If this is your preferred option we would work closely with you from the very beginning to help shape and define your learning solutions and strategy.
Get a response within 1 working day
Key benefits
We will collaborate with you every step of the way and fully support you towards the delivery of a world class eLearning programme.
What do we do differently?
Our Recruitment and Selection training courses are created by a combination of Subject Matter Experts and Learning Professionals.
Our Instructional Designers create the content and are highly skilled educators who understand how to create experiences that make learning easy, engaging and actually enjoyable!

What we don't have is people who simply sit and program software to create eLearning.

What we do have is people with a passion for creating engaging, memorable learning experiences that actually help employees to retain information and ultimately help your employees to stay safe in the workplace.
How do users take their courses?
Our courses can be taken online but for optimum performance we recommend using them with our intelligent, AI driven Learning Experience Platform- Astute.
Are translated versions of your courses available?
Yes- we offer our courses in 70+ different languages. Many of our courses have been translated by native speakers.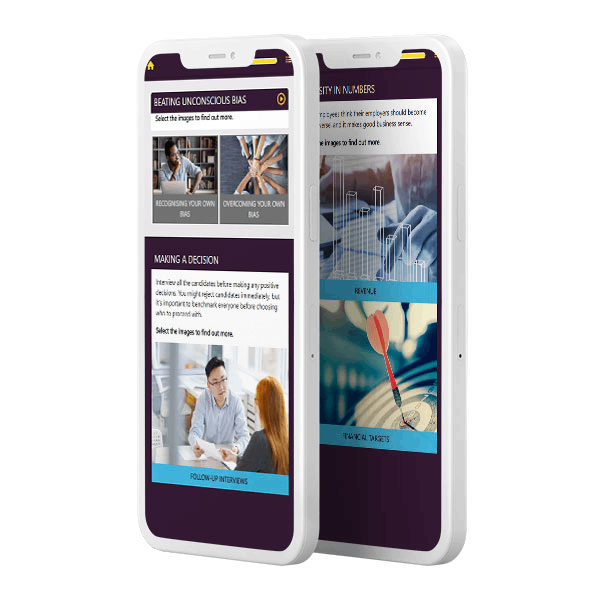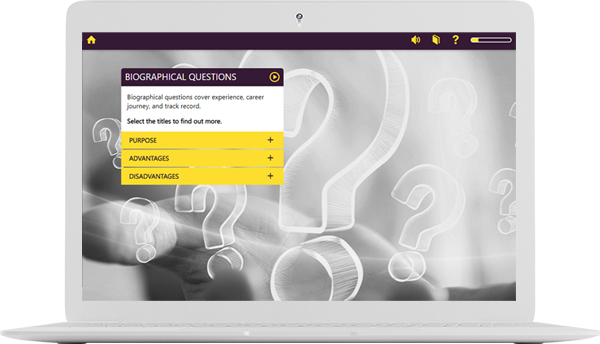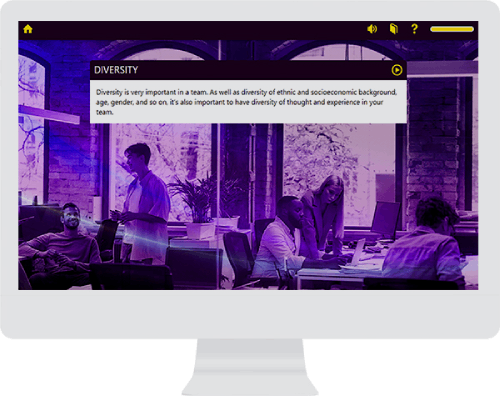 Why choose DeltaNet International?
We have over 20 years' experience helping Mid-Market and Enterprise level clients achieve their Compliance, Health and Safety and Performance Training objectives
We currently help over 1000 clients to create compliant, safe, high performing teams
We are a trusted solutions provider to the likes of Sony, BMW, Allianz, eToro, Canon, Suzuki and Electrolux
With PLC financial backing, we are constantly funding innovation, developing new products and learning techniques to help your business achieve its goals
Why not take a 7 day trial of our courses and try them at your leisure?
When you send us a message one of our friendly, knowledgeable eLearning experts will contact you as quickly as possible